Meet Emily
Emily Cooper, MPH, MOM, L.Ac is a licensed Chinese Medicine Practitioner on Farragut Square, in NorthWest Washington DC. She holds a Master of Public Health degree from the University of Maryland, and a Master of Oriental Medicine degree from the Maryland University of Integrative Health, a Western pioneer in the transmission of the 5,000 year old art of Classical Chinese Acupuncture. Highly trained in Acupuncture and Chinese Herbal Medicine, Emily is board certified in Acupuncture and a certified Acu Detox Specialist in the trauma protocol established by the National Acupuncture Detoxification Association. She pratices utilizing all channel systems: primary, the eight extraordinary, luo, sinew, and the divergent, as well as Chinese herbal medicine, nutritional therapy, with special emphasis on counseling.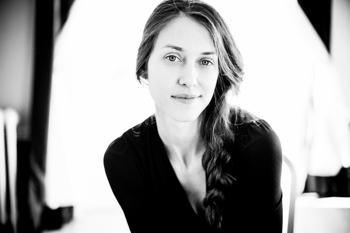 Emily transitioned into Chinese Medicine from the field of Epidemiology and International Public Health. Her previous experience includes work with high risk trauma populations in the United States and East Africa, and throughout her training as a Chinese Medicine practitioner she continued public health work with University of Maryland's Shock Trauma, UMD Center for Integrative Medicine, and Johns Hopkins University.
With graduate training as an infectious disease epidemiologist, she acted primarily as an on-the-ground community health program manager and qualitative researcher in domestic and international settings of devastating health disparities. Her field relationships developed from a humility, respect, and open hearted curiosity for the perspectives and experiences that contribute to a human's condition. It is her active practice of deep listening and inquiry into the personal insight one has about his or her own state of Being that allows her to be fully present with her patients, encouraging her patients to grow fully present to themselves as well.
Thus, whether the treatment goal is to explore and dissolve the root cause of severe back pain or migraine headaches, or it is coping with an emotional distress such as depression or anxiety, a culture of mutual inquiry and discovery guides progress towards physical, spiritual, and mental healing in her treatment room. A growing awareness of the ways in which we hold and carry ourselves through life circumstance serve as profound medicine to the patient. It is within this philosophical and medical paradigm that Emily also incorporates wellness coaching and nutritional counseling into her primary treatment modalities of Acupuncture and Herbal Medicine.